Just the Tips
5 Reasons I Hook Up with Older Women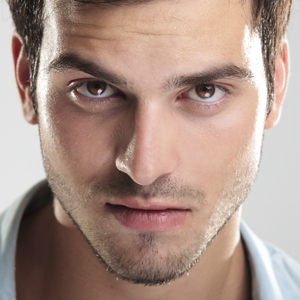 I know that the usual line of reasoning is that a man wants to have a younger woman. I get that. When a man is 23 years old, he wants to date a 23-year-old woman. However, man men who are 50 still want to date 23-year-old women.
Youthful good looks and energy go a long way, I admit that. However, younger women can be a real headache too. With an older woman, a lot of your hookup challenges will be nullified.
5 Reasons to Hook Up with Older Women
1. They Know What They Want
Look, there aren't going to be any mysteries with an older woman. She's been around enough to understand what the situation is. She has a life of her own, and she has her own problems to worry about. She wants your dick, and then she wants you to get the hell out of her house so she can sleep in her bed and get on with her life. There is a certain simplicity to this, which cannot be denied.
2. They Know How to Get it
One thing you can say about an older woman is that she understands the mechanics of sex. You want somebody who knows how to suck your dick? It's an older woman. She has been through a PhD program in dick sucking, and earned her degree. A lot of younger women still don't get it. Their technique is all over the place, and they oft times might not be very giving. An older woman will take you there as quickly or as slowly as you want.
3. They Don't Bring the Drama
Older women realize that what they don't want is drama. They want you to give it to them, but they don't need you to fuck their shit up. Their hearts are not going to get tangled up in the affair. There will be an easiness to it that you won't find with younger women, trust me on this. Sometimes with younger ladies things can go sideways very quickly. A mature woman understand exactly what no strings attached means.
4. They Offer Stability
If you want something steadier, an older woman might be the answer for you. Younger woman are still searching for their meaning in life. A younger woman, especially if there is an age gap, will probably get bored and leave you at some point. She is going to want to see more of the world, not just settle. An older lady is likely in it for the long haul—if you want her. If you just want a little Saturday night, there are plenty of accommodating cougars too.
4. They Ask Less of You
Older women are content to let you do your thing, while they do their thing. There won't be any of this clingy, controlling behavior that you see from younger gals. That stuff can be annoying! She'll likely be focused on a career, her children if she has any, and any number of passionate pursuits. She won't be dependent on you for much outside her sexual needs unless she's looking for a relationship.
Do you date older women? Please share your reasons in the comments!
Tell us what you think!