Stories
Hookup with a Church Girl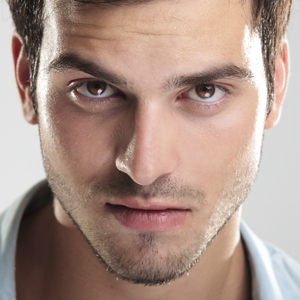 Sometimes a thing that an old lover has said to me lingers in my mind for a long time. Spontaneous outbursts in the middle of passion have an honesty and beauty to them that it is hard to forget. I remember I met this one lady when in was in university. We were taking a class together on ancient history and we used to chat a lot after class. I took a chance and asked her to have a coffee with me, and to my delight she agreed without hesitation.
We had a lovely date that involved a bit of drinking and a bit of dancing and after she came back to my apartment. I didn't really think it was going to go anywhere, but she was quite responsive when I kissed her, and before we knew it we were rolling around on the floor, tugging off each other's cloths.
I took her upstairs to my bedroom. Then we were on the bed, and I started pulling off her underwear. "But," she announced suddenly, "but I'm Catholic!" There was an unusual pause, and then suddenly we both burst out laughing. After that she pulled off her own panties and we had crazily intense sex. I don't know why, but the crack about Catholicism has stuck with me all these years. It was masterful comic timing, and then some.
This same lady is also noteworthy as being the only one who ever made me cum twice during the same blowjob. She sucked me off until I had an orgasm, but then she didn't remove her mouth at that moment of maximum sensitivity.  She just kept it there and waited, moving ever so slightly as she waited for my erection to come back. After about four or five minutes I was good again, and she picked up where she had left off.
Later I found out she did that because she hadn't given many blowjobs and didn't realize she was supposed to stop.  Ultimately she turned out to be sort of crazy. Actually really crazy. She was gorgeous, but also insane. I suppose that accounts for the amazing, off the hook sex. Usually people who are out of their minds are better in bed because they really give it their all. They attack like animals between the sheets. It can definitely be fun, but it's also important to get out of there before you end up being lacerated in your sleep or something.
That's all for now. Happy hookups, my friends!  
Tell us what you think!